Open Smart Monitor by Devtank
Open Smart Monitor by Devtank
openuk sustainability winner
Open Smart Monitor by Devtank
Smart Monitoring Solutions For Your Business

OpenSmartMonitor offer environmental monitoring, energy monitoring, and machine monitoring solutions for any business. Our smart IoT sensors can already be found within industries including; Engineering, Manufacturing, Wind Farms, and Textiles.
ENV01
The ENV01 is a smart monitoring device providing its users with all the tools required to record live environmental, energy, and machine data, visually displaying your live and recorded data via a browser-based dashboard. Smart IoT devices are here for businesses looking to cut energy costs and reduce their carbon footprint. Our sensors lead the market as a multi-parameter sensor monitoring; Humidity, Sound Levels, Light Levels, Temperature, Air Quality, Gas usage, Electricity Usage, and Water Usage. Environmental Monitoring will enable your business to become cleaner and more comfortable for staff and customers. It will also aid with keeping on top of crucial health and safety regulations like those found in factories. Built to withstand the harsh environments of factories, our sensors have a rugged metal outer casing, meaning they can take a fair share of knocks and bangs.
Book your FREE 30 minute consultation to learn how to reduce your energy costs!
Remote Monitoring - Smart IoT

Our smart IoT devices connect to one browser based dashboard to enable remote monitoring from anywhere on any device. This makes for easier monitoring of assets and buildings, with the ability to search through historical data to track improvement progress. Automated alerts are also available to help keep on top of regulations and spot potential issues or leaks.

Smart Monitoring Applications

Explore the different uses for our IoT sensors
From engineering firms to office spaces, environmental monitoring, energy monitoring and machine monitoring could be the key to unlocking a sustainable future.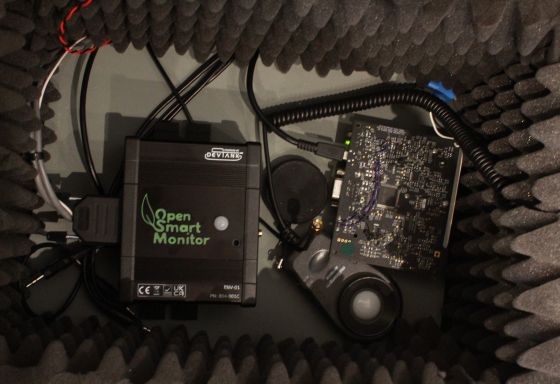 100% Tested
As we, Devtank Ltd, are experts in test and measurement, we ensure every single one of our sensors is fully tested before leaving the door. The first stage of testing is a confined parameter test, ensuring each built-in and external sensor measures accurately. Once passed, each sensor then moves on to "Soak Testing". Here we leave each one on, connected to a test gateway, for at least 4-5 days. This eliminates any issues such as power errors and helps our team spot unwanted bugs appearing. The cherry on the top? It's all done in-house.
Survey & Install Package
Our team are here to help. Please contact us to discuss the benefits of our Survey & Install package from £1,999 or to request a site visit from one of our team.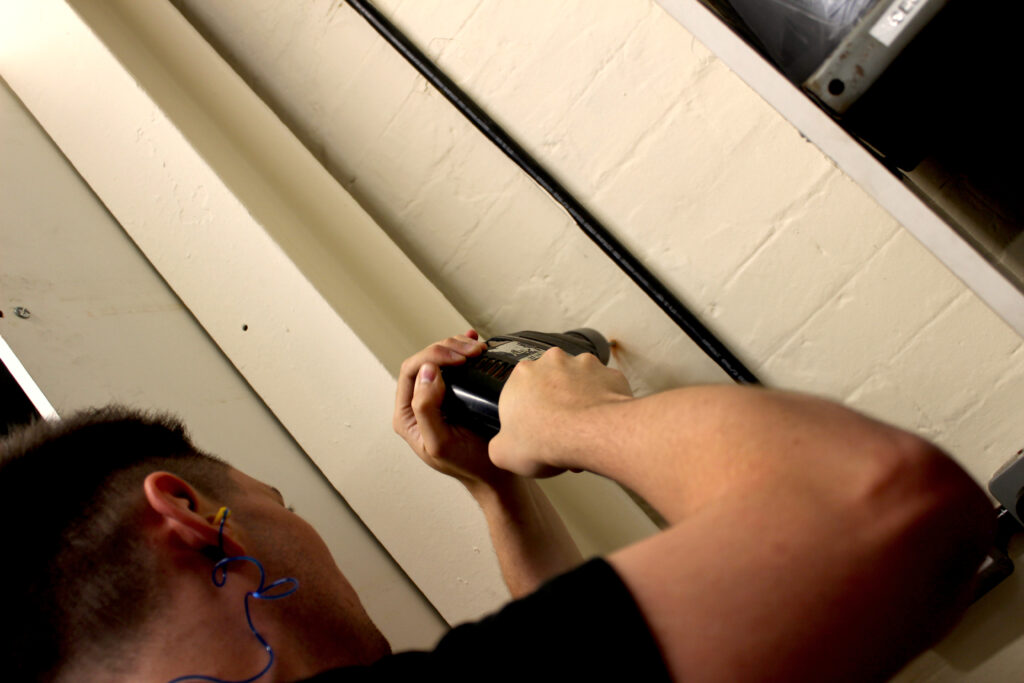 To use the ENV01 smart monitoring device, you require a LoRaWAN gateway to connect it to 'The Cloud' (Influxdb) and ultimately a dashboard (like Grafana). An out-of-the-box sensor, connected to its gateway and cloud, will begin monitoring environmental parameters such as light, humidity, sound, temperature and air quality. To begin energy monitoring, the ENV01 will need to be connected to your energy meters. If you have existing smart meters, these can simply plug into our sensor. For machine monitoring, CT (current) clamps are required to monitor its electricity usage and the addition of environmental sensors and probes will maximize your machine monitoring. Every time new data is collected it will periodically 'Chirp' this out via the gateway, into the cloud, updating your dashboards.